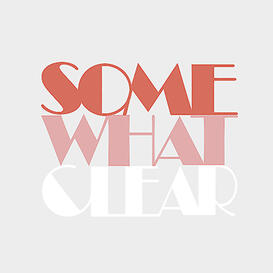 somewhatclear
deerna. 27. they/them
transformative works and original fiction
short stories, oneshots and drabbles
character studies and erotica
commissions
I take writing commissions for trasformative works and original fiction. You can read samples of my work on archiveofourown and dreamwidth. Check my fandom list and my hard limits.

Send your request at [email protected].

Everything I write is uploaded to my dw portfolio for archiviation purposes, but if you want to keep it private I can lock the entry so that it'll be visible only to me.

I reserve the right to refuse any commission for any reason. Do not sell my work. Do not repost or redistribute without my permission. Do not claim as your own. Do not commission NSFW if you're not 18+ years old. The original IP from which transformative works are created belong to their rightful owners; no copyright infringiment is intended on my part.
All payments must be done through PayPal. € only.
| content | price |
| --- | --- |
| up to 1.000 words | 15€ (fixed) |
| 1.001-5.000 words | ~75€ (0.015€/word) |
| 5.001-10.000 words | ~160€ (0.016€/word) |
Last changed: 01 november 2020
If you want to commission me more than 10k words, send me an email and we can talk about it!
If you notice I'm charging you €1-2 extra: it's because of the PayPal fees.
Special offer!
Toss a coin to your writer!

There's nothing like a good song to help a struggling witcher writer get back to their feet in this time of quarantine!

Step 1: click here to buy me 3 cups of coffee
Step 2: leave a quick prompt as your message
Step 3: receive a 1000-1500 words long fic
fandom list
★ = current fandom | ☆ = strong fandom
If you don't see your fandom, feel free to ask; it might just be that I haven't written anything for it yet.
Fullmetal Alchemist
Good Omens
Hannibal NBC
Homestuck
☆ Inception
Marvel Cinematic Universe
Kings NBC
☆ Overwatch
Shingeki no Kyojin
Shouwa Genroku Rakugo Shinjuu
Suits
The Arcana
★ The Witcher
Voltron Legendary Defenders
Yuri On Ice
Hard limits
I don't believe in censorship, but I have a comfort zone when it comes to commissions. This section is meant to try and let you know if I'm the right person for the thing you want to be written!
yes!
Kinky stuff in general

Queer headcanons

Polyamorous/moresomes

Age gaps

Incest

Underage (older teens)

Canon/OC pairings

...and much more!!
maybe
Dub-con; turning into enthusiastic consent at some point

Centaurs, fauns, merfolk, nagas, etc. and people with partial animal features; no furry/anthro

Daddy/mommy kink; no age play

Porn without plot: I like giving a context to things so it might get a bit longer than expected...

Wetting/minimal watersports

Robot/omnics performing sexual acts on humans (fingering, frottage, etc.)

Omegaverse, rut/heat and breeding; no focus on eventual pregnancy/mpreg
nope
Self-inserts or reader-inserts

Character death

Hanahaki disease

Love triangles

Genital torture (CBT, ballbusting, castration, etc.)

Extreme size difference (micro/macro)

Non-standard penetration (wound fucking, skull fucking, living insertions, etc.)

Extreme underage (loli/shota)

Valve/piston, robodicks/robovaginas

Scat, vore and and other filth related kinks

necrophilia and zoophilia
If you're not sure, send me an email! We'll talk about it!